It's Wednesday, so that means the lovelies at YA Highway are sponsoring a field trip. Everybody, on the bus! Today's topic is …
Which book character would you like most as a next door neighbour?
For the longest time, my answer to this question would have been Jay Gatsby because, c'mon, who wouldn't want to go to frequent parties like this?

Am I right, or am I right?
But the older (and more curmudgeonly) I got, the more I realize that all that noise would just be a nuisance when I want to sit at home, read a book and drink a cup of peppermint tea before bed. So my current answer is, of course, the Weasleys.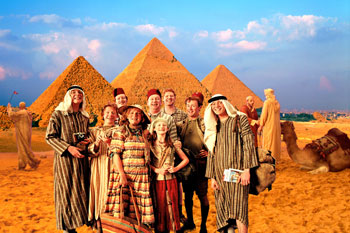 The Weasleys are those neighbors who will lend you a cup of sugar, whip out a wand and help you fix a leak in the sink, keep a close eye on your kids and love them as their own, and maybe even knit your whole family nice, warm sweaters at Christmas. Yes, I pick the Weasleys for sure.
What about you? Which fictional character(s) would you love to have as neighbors?