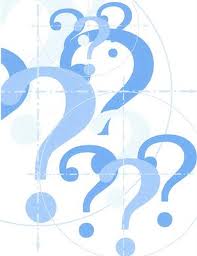 Hi friends! I've been neglecting the blog this past week, I know. I've been really cranking on the revision for my WIP, which hasn't left much time for anything blog-related. I try to think of posts at night, after WIP-writing is done, but I've found I'm so burned out that I can come up with about a sentence before I'm spent. And who wants this blog to turn into Twitter-style, stream of consciousness rambling? Yeah, me either.
But I will admit that I get a little twitchy if I don't at least put up one post a week, which is why today I thought I'd do a good ole' Q and A. So go ahead, ask me anything! Want to talk writing? Publishing? Agents? Submissions? Books? Personal stuff? Go ahead and leave a comment and I will answer.
And to those of you doing NaNo, keep at it! Halfway there, friends!