The alternate title of this is "Change Your Attitude Week." You see, I complain a lot about living in South Florida. A lot A LOT. It's unbearably hot for a good portion of the year. It's crowded and congested. Most people drive like they've smoked meth and then knocked back a couple Four Lokos (that's not really an exaggeration). It's like the breeding ground for greed and rampant materialism (case in point).
It's easy to buy into the negativity, but a few weeks ago, I read a quote … somewhere … by someone. I can't remember. Basically that quote was something along the lines of "Whenever I am having an issue in my life, 99% of the time I am the problem, and 99% of the time I am the solution."
Whoa.
Genius.
There are always going to be good and bad aspects to every situation, and how you approach both the good and the bad is key. So in honor of that, this week I'm going to remind myself what I like about South Florida, starting with …
THE WATER
This is where my family and I spend every Sunday morning.
My daughter does this.
While I read a book and look out on these.
Whenever I get stuck in traffic that moves 1 mph or get cut off by someone who's not paying attention on the road (hey, did you know it's completely legal to text and drive here? Or to ride a motorcycle without a helmet?), all I have to do is think of the water. The water calms. It heals. It reminds me that there is a bigger force than me in this world. Or, as Jack Johnson says,
You don't want
You don't wait
You don't love but you don't hate
You just roll over me
And you pull me in
So true, Jack, so true.
And it's not just the beach. Fort Lauderdale is known as the Venice of America, and all you have to do is look at an aerial photo to see why.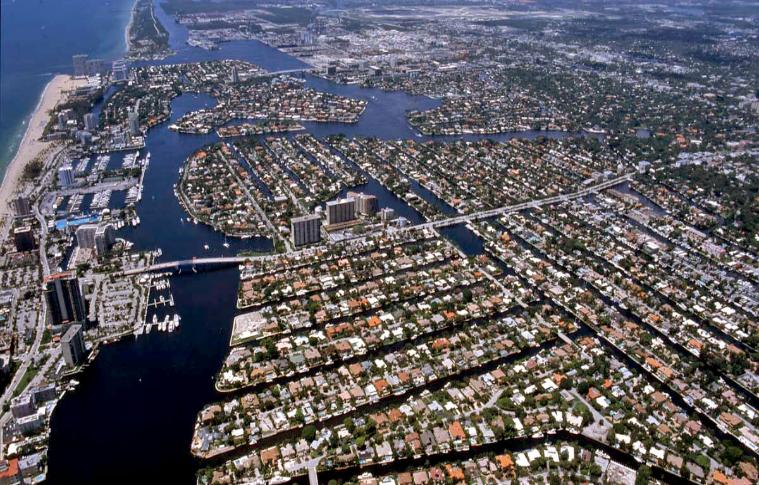 (This is where the rich people live. I don't live anywhere near here.)
The water is everywhere. Rivers, canals, lakes. It's impossible to not see water here. I got married overlooking a river.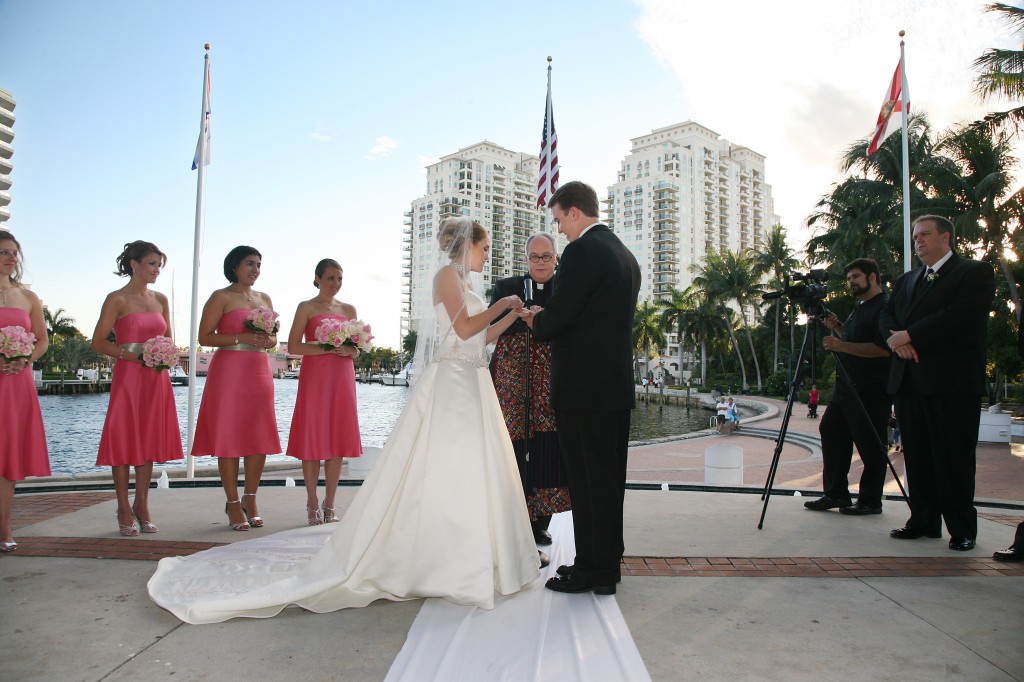 (True story: In the middle of our vows, a boat road by and one of the people on board shouted "Don't do it, man!" You can totally hear it on the wedding video. Everyone laughed. It was pretty awesome.)
Water is in my blood. It's a part of me. I have to be near it. And South Florida definitely has plenty of it. So I guess I'm staying.
What about you? Do you need a bit of an attitude adjustment too? What's your favorite thing about your hometown?